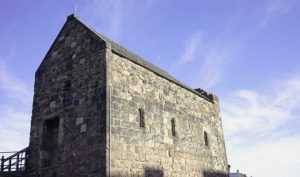 Welcome to the website of the St Margaret's Chapel Guild. Its aim is to provide information about the small Chapel within Edinburgh Castle, the oldest building in Edinburgh, St. Margaret, Queen of Scotland to whom the Chapel is dedicated, and the St Margaret's Chapel Guild, which looks after the Chapel in partnership with Historic Environment Scotland. For members of the Guild and its Fellowship (overseas members) there is a section, accessed by a password, which keeps them up to date with the Guilds activities.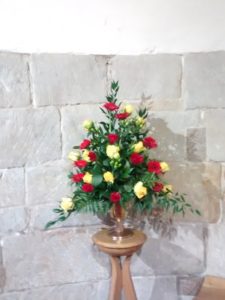 Fresh flowers are placed in the Chapel twice every week throughout the year by members of the Guild, all of whom have the name Margaret as their first or a subsequent name. Although the Chapel as part of Edinburgh Castle is owned by Historic Scotland, the Guild has responsibility for the altar frontals, vases, kneelers and benches.
The Guild is a charity registered with OSCR, the Scottish charities regulator (number SC 024067).
Save
Save