St Margaret's Chapel Guild was founded in 1942. Its aims are to follow the example and to practice the principles of St Margaret, to promote the use of the Chapel for public and private devotion, to ensure that those with the name of Margaret place flowers in the Chapel every week of the year, and to support organisations or people with ideals similar to hers.
The original idea for the Guild came from the then Minister of the Canongate, the Very Reverend Dr. Ronald Selby Wright. Princess Margaret was its first patron, and it was led until 1958 by Lady Russell, whose husband had been instrumental in the Chapel's restoration and re-dedication, and then by her daughter Mrs Margaret Anne Macaulay.
The Guild now has more than 200 members who meet annually on St Margaret's Day for services in the Chapel, lunch and their annual general meeting. Donations are made annually to charities which reflect the values of St Margaret. A series of events are held throughout the year, including coffee mornings, visits to places associated with St Margaret, and pilgrim walks.
Not all of those with the name of Margaret who wish to be associated with the Guild live near enough to be able to take their place in the rota for placing flowers in the Chapel, or attend the celebrations on St Margaret's Day. For them, many of whom live overseas, there is the St Margaret's Guild Fellowship. They follow the same aims, receive the Guilds newsletter, and are encouraged to place flowers in their own churches on St Margaret's Day. Increasingly as everyone becomes more mobile, members move from the Guild to the Fellowship and vice versa, for example when they are living and working abroad.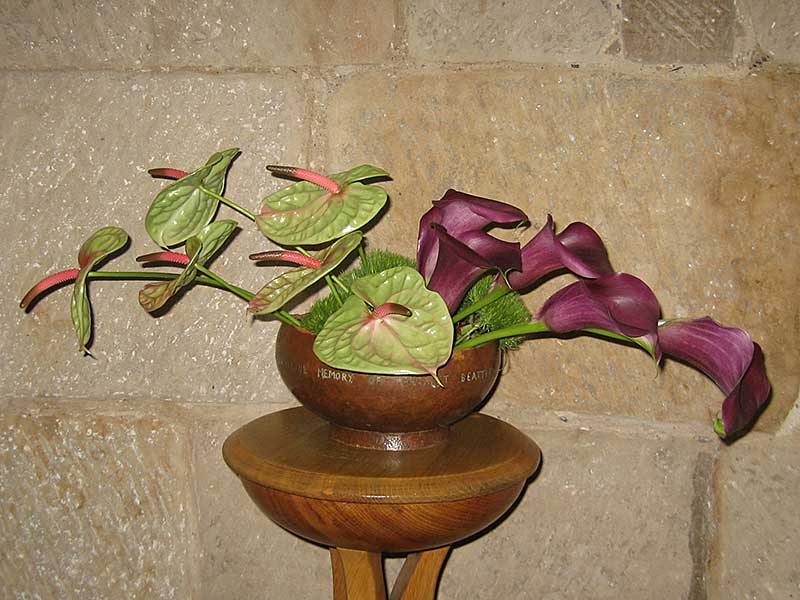 Save